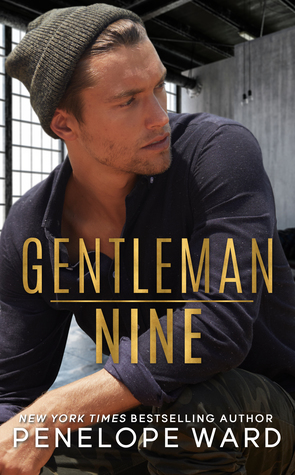 Growing up, the three of us were friends.
He was the nerd.
I was the playboy.
She was the beauty.

Deep down, I only ever wanted her. I kept it inside because Rory and I made a pact that our friend, Amber, was off-limits.

He lied.

I went off to college, and he got the girl.
Amber never knew how I felt.
They were together for years—before he broke her heart.

Through it all and across the miles, she and I casually stayed in touch.
When my job sent me to Boston for a three-month contract position, Amber let me stay in her spare room.

Still reeling from her breakup, she'd sworn off men.
One night, I opened her computer to find the shock of my life. She'd hesitantly contacted a male escort company. Afraid to date and get her heart broken again, she was looking for sex with no strings.
Every emotion imaginable ran through me: protectiveness, jealousy—curiosity.
Amber had chosen Gentleman Number Nine and sent him a message.
She opened up to him, confessing, among other things, her physical attraction to her friend—me. But she considered me off-limits—and she thought I was a manwhore. (Ironic, considering the circumstances.)

Eventually, she set up a date to meet Gentleman Nine at a hotel.
When she showed up several nights later to meet him, she was stunned to see me standing there—with an offer I hoped she wouldn't refuse.
Gentleman Nine is a emotional roller-coaster ride with several angst filled conflicts.
Channing Lord needed a temporary place to stay in Boston while on assignment. He was in luck, Amber Walton, his childhood friend, had an available room. Channing's presence sparks Amber's libido but he's off limits. Channing was good friends with her ex-boyfriend Rory and he had been her best friend's big brother. Amber needed relief and turned to contacting a male escort service.
Channing is shocked when he finds Amber has contacted an escort company. He tried to keep Amber off-limits, he's not what she needs but he can't allow her to be put in harms way. Channing intercepts her email and surprises her with an offer of Saturday rendezvous.
As Channing and Amber's relationship quickly evolves it just as quickly comes to a halt when Rory returns and reveals why he had left. The story explodes in to a battle of the heart. Amber's heart is pulled two ways by the two men she loves.
There's a lot of story in Gentleman Nine. A lot. Maybe too much. There are several competing conflicts that make this an emotional read. 4 Stars