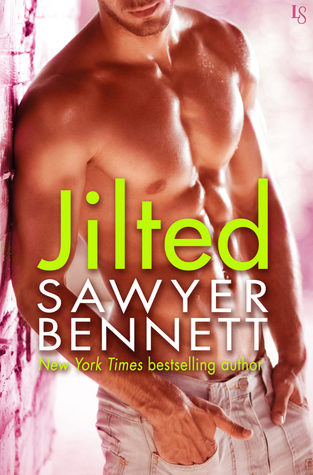 Hollywood hath no fury like a woman scorned. In this fun, flirty second-chance romance from New York Times bestselling author Sawyer Bennett, an aspiring starlet reconnects with her first love.

Eden Goodnight went to Los Angeles to make it big, not to be publicly humiliated by her cheating fiancé at a red-carpet premiere. But when Eden returns to her hometown to put the scandal behind her, she can barely find a sympathetic shoulder to cry on. Turns out the locals are worse than the paparazzi, and they all think she's turned into a spoiled brat. But in a strange twist of fate, the one person who seems to understand what Eden's going through is Cooper Mayfield . . . the boy she left behind.

Small-town charm is no match for the glitz and glamour of Hollywood. At least that's what Coop's been telling himself all these years. As Eden's old flame—and the landscaper for her family's historic home—Coop feels some responsibility for getting her out of her funk. But as soon as he sees that million-dollar smile, he's a goner. Soon they're making out like teenagers again. But when a life-changing role falls into Eden's lap, Coop just hopes she doesn't give up on a love that's meant to be.
Jilted is the second book in the Love Hurts series. I really enjoyed this sexy second-chance romance. It made me cringe, laugh and get hot around the collar. You may want to keep a fan on. It's an easy, get comfy and enjoy read.
When Eden Goodnight is jilted by her Hollywood fiance, she returns to her hometown after fourteen years to escape and lick her wounds. What she hadn't expected was to find Cooper Mayfield living in her childhood home. The Cooper Mayfield who was her first love until their distance ended their relationship.
Cooper Mayfield hasn't left Newberry, Georgia. He had taken over the family business and added his own personal touches. Cooper has joint life estate of Eden Goodnight's family home, where he now resides. He's taken over the master bedroom and has no plans of moving out when Eden returned home.
Eden homecoming is not what she expected. First her ex-fiance jilted her and next her hometown. Things get heated when Eden and Cooper fight over the master bedroom. I could NOT stop laughing. Oh man it had me rolling.
Once a huge misunderstanding is cleared up, Eden and Cooper move onto the "Best. Rebound, Sex. Ever.". Now if they can leave their hearts out of the equations.
The story brought heat, humor and happiness in spades. Plus a little kinky debauchery to make this story sizzle. 5 Stars!