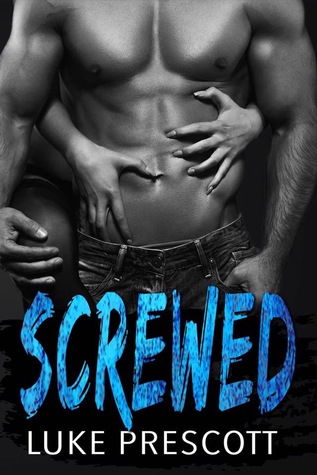 Everyone's been screwed before. Whether you were screwed over or screwed in bed. Sometimes it feels amazing and sometimes it makes you want to die.

Shawn Tate is a powerful man. He knows exactly what he wants and he's not afraid to take it. He's cocky, arrogant and cold. Relationships of any kind aren't for him. He doesn't want your friendship or your love, he only wants your fantasy.

Jana Ray is a beautiful woman. She's outgoing, fun and has a huge heart. She has friends, family and a job she loves. But her life is boring and routine. A little excitement is exactly what she's looking for.

While watching her parent's house while they are gone, Jana is thrilled to have the time to herself. That is until Shawn, her step-brother, shows up flipping her world upside down.

He moved back to town for business and having some fun. Meeting his step-sister wasn't what he expected, but the temptation is too much to resist.

Fantasies will be played, hearts will get involved, lines will be crossed and lives will be destroyed. Being screwed can be fun, dirty, and downright amazing. But sometimes it can also be messy, painful, and heartbreaking.

For Shawn and Jana, they'll figure out just how screwed they really are.
Screwed is DIRTY! It's a step-siblings, fantasy making crazy kinda story. The heat factor is through the roof.
Shawn Tate returns to his hometown for work and while visiting his Father's home he meets his step-sister Jana. They have an instant attraction that leads to an interesting proposal between step-siblings.
"I'm saying I have fantasies about you and I'd like to play them out. I'd like to play yours out too. But you need to know it's nothing more than that." - Shawn
The story goes buck wild after Jana accepts her step-brother's proposal. Shawn continues to ward Jana off because he's not able to love. When Jana and Shawn's parents unexpectedly return from a vacation a dark revelation is revealed. Shawn walks away and Jana is left heart broken. The ending is hopeful and happy!
I enjoyed this short but pervert-in-a good-way story. 4 Stars!